Description
Tribestan Men Health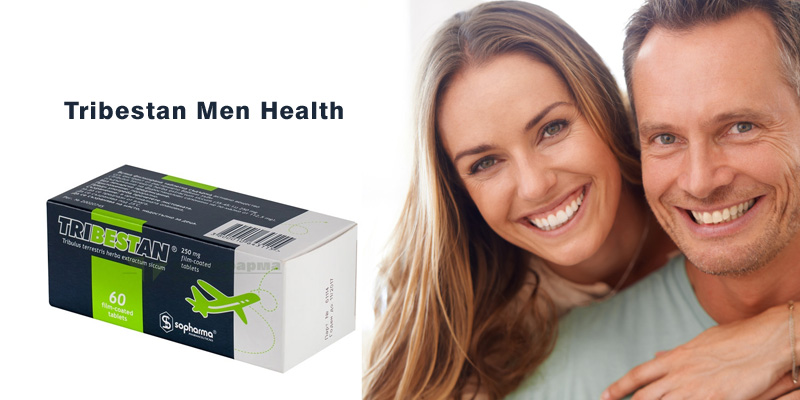 Tribestan is a completely natural non-hormonal herbal product derived from the plant Tribulus terrestris L., Bulgaricum, which contains predominantly saponins of furostanol type (not less than 45% in Tribestan), with prevailing quantity of protodioscin. Over 25 years of experience with natural herbal Tribestan administration has seen no toxicity and negative effects to date.

Further R&D efforts included incorporation in a tablet form of a substance greatly affected by absorbed humidity. Tribestan was approved for production and implemented in mainstream practice in 1985, and on the market ever since. The product is practically non-toxic and has no side effects – no changes of lifestyle required when accepting Tribestan. Tribestan is natural and safe. Tribestan is based on a proprietary extract from Sopharma and the active substance does not contain herbal particles.

Tribestan has been used in recreational sports!

We would like to emphasize that the push towards higher Protodioscin content in Tribulus based products is misleading. The product claiming higher levels of Protodioscin simply use inferior extracts or ground herbal material and artificially add Protodioscin. The true superiority of the effectiveness and safety of Tribestan is expressed in a biologically balanced substance where are present not only Protodioscin, Protogracillin, but other key saponins in critically important ratios.

Tribestan's safety

Special attention should be given to the harmlessness of the natural herbal product Tribestan.
No evidence of acute, sub-acute and chronic toxicity has been found during the experimental behavioral, hematological, functional, biochemical and morphological studies.

Absence of carcinogenic and teratogenic effect.
No adverse effects were noted in any of the clinical studies and additional research demonstrated no adverse effects.

Tribestan has been used with no contraindications, no toxicity and no side effects. With its good safety profile and its natural herbal origin, Tribestan is sold as a dietary supplement in many countries with little restriction on its use.

Regimen 1

Tribestan is usually recommended in a dose of 2 tablets 3 times per day for 20 days. Thereafter, the dose is being reduced by 1 tablet every 4 – 5 days to reach maintenance dose of 1 tablet 2 times a day whereas the term of treatment depends upon the achieved effect.